Regesoil – regenerate the soil
Regesoil – regenerate the soil – is a project in Uganda that is headed by the organisation Unidos. Unidos Social Innovation Centre is a refugee-led, community-based organization that engages with marginalized at-risk youth located in the Nakivale Refugee settlement, Isingiro district, South West Uganda.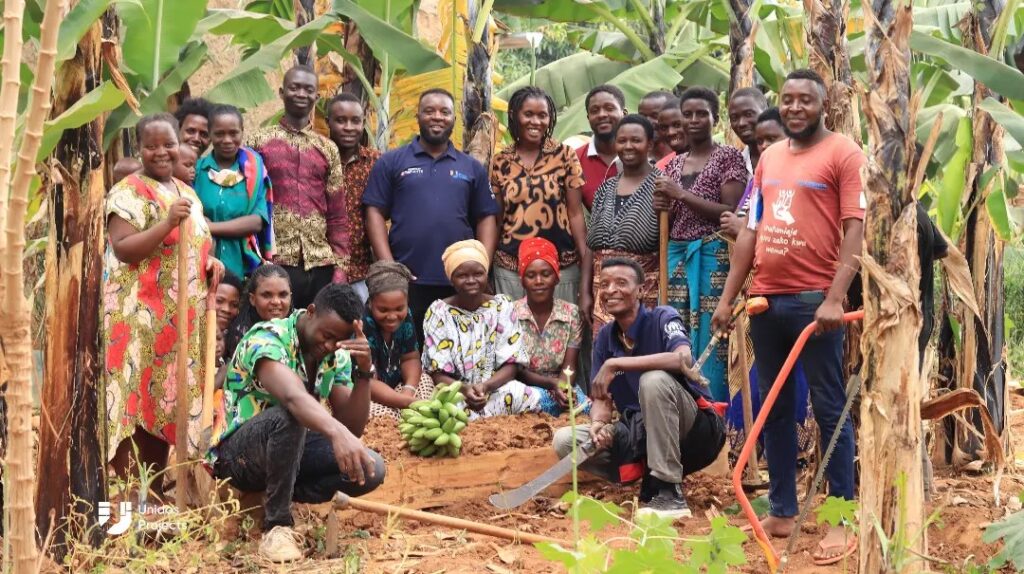 The Regesoil Project
Imagine receiving $3 per month in food rationing and living in hunger and malnutrition daily. This is the hard reality for residents in the Nakivale Refugee Settlement in Uganda. Every refugee gets 13000 Ugx ($3.48) for monthly food, and a small plot of land that is not fertile to grow food.
We believe regenerative agriculture is the catalyst for transforming this refugee camp into a resilient community with food security and self-reliance. This project wants to educate and support as many people as possible to learn how to assess the quality of their soil, how to improve it by making organic fertiliser, how to maintain their plot sustainably by ensuring productivity and resilience during all seasons, and how to grow food in an environmentally repairing and regenerative way. 
Unidos has built 2 demonstrations and training sites, where testing methods are being tested  for regenerating soil, growing food garden and educating more than 700 people around Nakivale. 
Ethos wants to support Unidos in expanding the project towards developing 2 more training sites in areas where new refugees are settling.